3 Muslim Clothing Rules: How Should A Muslim Woman Dress?
Are you curious about the diverse and beautiful world of Muslim clothing? Do you find yourself perplexed by the various interpretations of Islamic dress codes for females? Look no further! This comprehensive guide will unravel the mysteries behind Muslim clothing rules, shedding light on their significance and offering practical tips and guidelines for dressing modestly with style.
Introduction
Islam is one of the largest religions in the world, with over 2 billion followers globally. As a result, there are many different cultures and traditions within the Islamic community, each with its own unique customs and beliefs. One of these customs is the way that Muslim women dress. The clothing rules for Muslim women vary depending on cultural practices and interpretations of religious texts. However, there are some general guidelines that are followed by most Muslim women when it comes to dressing modestly.
Quran verse about women's clothing
"O Prophet! Tell your wives and your daughters and the women of believers to draw their cloaks (veils) all over their bodies (i.e., screen themselves completely except for eyes or one eye to see the way). That will be better so that they may be recognized (as respectable women) and not annoyed…" [33:59]
Based on this verse, it is recommended for Muslim women to know clothing rules and cover their entire bodies except for their hands, feet, and faces when interacting with men who are not related to them. It is in favor of dignity and status of women.
Hadith about women's dress
A woman in supposed to be concealed. When she emerges outside (without covering herself properly), Shaytan makes her adorned in front of men. [Turmidhi]
This hadith mentions that a woman should cover herself when she steps out in public or around non-mahram (non-related) men.
Understanding the Importance of Modesty in Islam
Modesty is an essential concept in Islam, and it plays a significant role in the way Muslim women dress. It goes beyond just covering one's body; it also encompasses behavior, speech, and actions. The importance of modesty in Islam can be traced back to the Holy Quran and the teachings of Prophet Muhammad (peace be upon him). The Quran enforces to believing men and women to lower their gaze and guard their chastity (24:31). This means that they should not look at others with lust and protect oneself from any situation that may lead to temptation.
Types of Muslim clothing
There are a variety of different types of Muslim clothing for women, each with its own unique style and purpose. These garments not only serve as a form of modesty in accordance with Islamic beliefs, but also reflect cultural traditions and personal preferences. In this section, we will take a closer look at some of the most commonly worn types of Muslim clothing and its rules for women.
Hijab
Hijab, in its most basic form, is a head covering worn by Muslim women. It is also used to refer to the concept of modesty and privacy in Islam, which extends beyond just physical clothing to encompass behavior and speech as well. Hijab represents a woman's commitment to her religion and her relationship with God. By covering her hair, neck, and chest area when she steps out in public or around non-mahram (non-related) men, she is preserving her modesty.
Why do Muslim women wear hijab?
Hijab may vary among different Muslim communities and cultures. One of the main reasons why do Muslim women wear hijab is based on religious beliefs. The Quran states that dressing modestly is a way for women to show devotion and obedience to God. By following the Islamic clothing rules, women are seen as fulfilling their spiritual duty and expressing their faith.
Another reason for wearing hijab is for social and personal reasons. In many Muslim-majority countries, wearing hijab is seen as a cultural norm and part of traditional dress. It can be a way for women to feel connected to their heritage and community.
Additionally, some Muslim women wear hijab as a means of empowerment. By choosing how they present themselves in public spaces rather than conforming to societal beauty standards.
Abaya
Let's understand what is an abaya? The word "abaya" means "cloak" in Arabic, emphasizing its purpose to cover a woman's body. It is a loose fit wear that does not cover face, hands and feet. It can vary in length from ankle-length to floor-length and is usually made from lightweight fabrics such as cotton or chiffon. While black abaya is famous for its tradition. Modern abayas now come in various colors and styles including embroidery and embellishments. Muslim women wear it as a symbol of modesty and piety.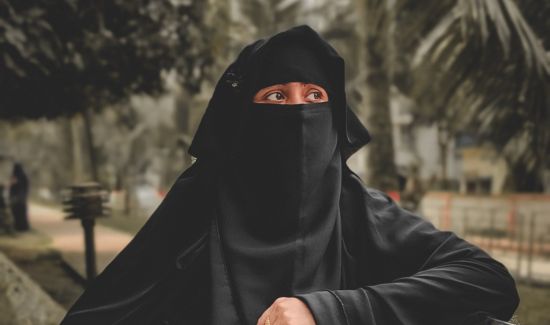 The primary purpose of wearing an abaya is to promote modesty and fulfill the requirements of Islamic dressing for women. It also serves as protection from external factors such as harsh weather conditions or unwanted attention from men. Additionally, it helps maintain social boundaries between men and women by preventing physical contact. There are various types of abayas worn by Muslim women around the world based on cultural influences and personal preferences.
Niqab
Similar to the hijab, the niqab also covers the hair but additionally covers the face leaving only eyes visible through an opening or slit around eye level. It is usually made from lightweight fabric such as chiffon or silk and comes in various colors. The niqab can be worn alone or paired with a headscarf (hijab) that covers the hair. Some women may also choose to wear an abaya (a loose-fitting robe) over their clothing to further cover their body.

It is a common question asked in Muslim communities is niqab mandatory? The main purpose of wearing a niqab is to uphold the concept of modesty in Islam which includes covering one's beauty from strangers. The face is considered to be one's most attractive feature and covering it allows for privacy
Khimar
Khimar is a type of headscarf that is typically worn with an abaya or jilbab (long loose-fitting dress). It is a rectangular piece of cloth that covers the head and falls down to cover part or all of the chest. It is similar to the hijab, but typically longer in length and can be worn over the abaya. The khimar is commonly worn in countries like Saudi Arabia and Iran.
Chador
Chador is a full-body covering worn by some Muslim women, particularly in Iran. It is also a loose fit wear that does not cover face It is commonly black or dark-colored and can be worn over other clothing. It covers the head, hair, and body completely. Unlike khimar which is usually fastened at the back of the head, chador is held closed by holding it under the chin. It is commonly made from thick fabric such as wool or polyester for warmth during colder seasons.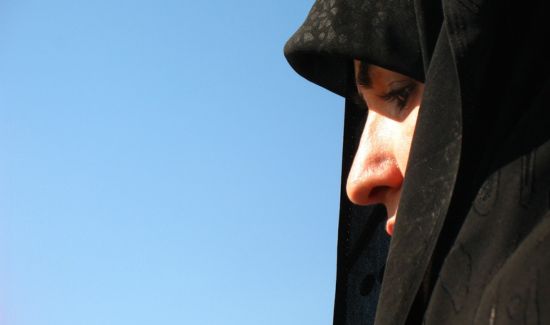 Misconceptions about Hijab
One common misconception about hijab is that it is forced upon women by men in Islamic societies. This is not the truth. In fact, wearing hijab has been mandated directly by Allah (SWT) in Islam through verses in the Quran (24:31). A true Muslimah follows the islamic clothing rules set by Allah Almighty.
3 Muslim clothing rules
Dressing modestly according to Islamic guidelines is an important aspect of Muslim culture, particularly for women. Modesty in clothing not only reflects one's faith, but also serves as a means of self-respect and protection. In this section, we will discuss the key principles and guidelines that govern how Muslim women should dress modestly.
1. Covering the Body
The first and foremost rule of dressing modestly in Islam is covering the body appropriately. This means that all parts of the body, except for the face and hands, should be covered with loose-fitting clothing. The purpose behind this guideline is to protect one's privacy and preserve their dignity. For everyday wear, Muslim women are encouraged to wear long-sleeved tops or dresses that cover their arms and reach below the knee. Clothing should not be tight or form-fitting so as to avoid outlining the figure of a woman's body.
2. Choosing Appropriate Fabrics
Another important rule of dressing modestly in Islam is choosing appropriate fabrics for clothing. It is recommended to opt for natural fabrics such as cotton, linen, or silk that provide good coverage without being too revealing. Avoid sheer or see-through materials that may reveal what lies beneath them when exposed to light. Also, avoid fabrics with loud patterns or designs that draw attention towards oneself.
3. Head Covering
One of the most recognizable symbols of Muslim attire is the headscarf (hijab). While it is often perceived as a religious. So a true Muslim females follows the clothing rules set by Islam properly and wear the hijab according to sunnah.
Conclusion
Muslim clothing rules are based on modesty, respect, and decency. Dress codes for Muslim women ensure that women are dressed appropriately, respectfully, and discreetly. Islamic clothing for women comes in a variety of options to suit individual styles and cultural preferences. Muslim women dress in a way that covers their hair and body and protect them from the gazes of strangers. It not only ensures respect from the community but also represents a woman's faith. Muslim women should embrace the hijab as a symbol of their faith and a form of self-expression. I hope this post helps you understand the importance of Islamic clothing and clothing rules for Muslim women and how you can dress appropriately.